Customer Reviews
LOVING YOU GUYS
Brought it as a gift for a friend. Tired their cookie and it helped so I got it for a friend.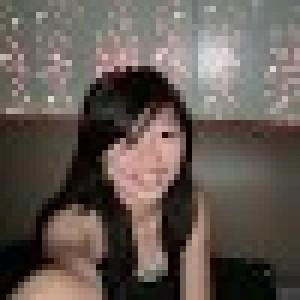 CW
04/22/2022
Carmen W.

Singapore
Bought it as a gift!
My friend was totally in love with the cookies that she say she will purchase for herself! Customer service at collection was great too! Will probably order for myself too hehe
01/12/2022
Puay Y.

Singapore
Great deal!
Tea taste great! And the ability to choose the type of cookie is great! Great bundle deal!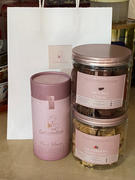 Our Breastfeeding Starter Kit aims to help new mummies with their breastfeeding  journey. Includes: 2 bottles of Lactation Cookies (of your choice) + 1 Peach Blooms Lactation Tea.
Lactation Cookies
1 bottle contains 48 cookies (320g).
Consume 8-10 cookies per day to boost your breast milk supply. 
Peach Blooms Lactation tea
10 Teabags/tube
Make some time for yourself during this hectic period to relax and indulge yourself with a cup of comforting Peach Blooms Lactation Tea. Peach Blooms offers sweet fragrances of juicy fresh peach notes that are complemented by hints of fruity raspberry and hibiscus.
Our Peach Blooms Lactation Tea helps soothe your body as a new mummy + provides lactation support. What more can you ask for 🥰
Consumption:
Drink 1 tea bag per day in the mornings or during your afternoon snack together with our Lactation Cookies/Lactation Brownies
Directions:
Step 1: Boil water
Step 2: Place a tea bag in your favourite cup
Step 3: Once water is boiled, pour 200ml over your tea bag
Step 4: Steep 3-5 minutes 
Step 5: Enjoy!
Benefits of Cookiedealersg's Lactation Cookies and Lactation Tea

🍼 Increase breastmilk supply
🍼  Healthy snack to have on hand as mummies are always feeling hungry due to breastfeeding
🍼 Improve the quality of breastmilk. Do you desire thicker, fatty and creamy milk for your baby? 
Galactaogues
Rolled Oats, Steel Cut Oats, Black & White Chia Seeds, Flaxseed, Wheatgerm, Fennel Seed, Coconut Oil
Consumption Guide
Please click FAQ > Consumption Guide to learn more
Shipping & Returns
Please click FAQ > Shipping & Returns to learn more