Customer Reviews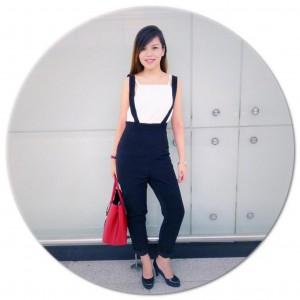 C
07/04/2021
Christine

Singapore
Awesome product
Bought it for a friend that just gave birth. The cookies are delicious. The daddy also praise that the lactation cookies is nice (yes he tried it ). This set is really pretty as a gift for friends, thank you!
Need a gift for the whole family? We've got you covered with our brilliant family gift set. Celebrate the birth of a special new baby with this complete bundle, including a precious treat for mummy, daddy and little one! 
Featuring some of our best selling products, this hamper is bound to be a hit with the family lucky enough to receive it. As well as our renowned lactation bakes, it also comes with a selection of our high-quality goodies too. 
Redefining mum and baby hampers. We pride ourselves in curating a whole new era of mum and baby hampers. Forget the traditional hampers. Here at Cookie Dealer, we offer a wide variety of gifts for new mums you can get. 
Do you have a friend, sister or partner who had just given birth and you will like to be supportive of their breastfeeding journey? At a lost on how can you show you encouragement and support? Look no further! We have the perfect gift set and bundles curated for each and every one right here.
These mummies will be wow-ed when they receive these gift sets and they will definitely feel your heart-felt encouragement. It is never easy having a new responsibility of caring for a new born, especially so when you have to recover and breastfeed at the same time. These Lactation Cookies will help with mummies' breastmilk supply and journey with them through their breastfeeding journey.
Each family gift set includes:
1 x Bottle of lactation cookies (flavour of your choice!)
1 x Leia nursing cover
1 x Choc chip cookies (non-lactation!)
1 x Swaddle (chosen by you)
1 x Silicone Bib + Bowl set (matching your swaddle)
1 x Teether (matching your swaddle & feeding set)
For reference:

Stone Swaddle - Stone Grey Feeding Set - Rocket Teether
Sky Swaddle - Sky Blue Feeding Set - Rainbow Teether
Cherry Swaddle - Cherry Pink Feeding Set - Unicorn Teether
Oat Swaddle - Oat Beige Feeding Set - Sushi Teether
Over the Rainbow Swaddle - Oat Beige Feeding Set - Rainbow Teether
Light Khaki Swaddle - Caramel Feeding Set - Fries Teether

Galactaogues
Rolled Oats, Steel Cut Oats, Black & White Chia Seeds, Flaxseed, Wheatgerm, Fennel Seed, Coconut Oil
Consumption Guide
Please click FAQ > Consumption Guide to learn more
Shipping & Returns
Please click FAQ > Shipping & Returns to learn more