Customer Reviews
11/08/2021
Nadiah S.

Singapore
Tea time
The cookies are so good. It feels like I'm having a tea party. It's really flowery and really good!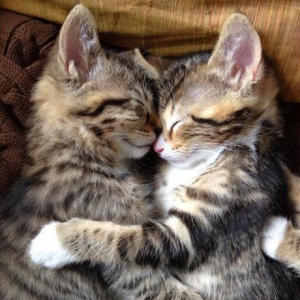 PK
08/27/2021
Pearlyn K.

Singapore
Unique but....
It is not a flavour for everyone, I would say its an acquired taste. Of all the cookies I've bought so far this is one flavour I probably won't purchase again. Otherwise the cookies texture is really good.
08/07/2021
Sharon L.

Singapore
Underrated
Probably the best flavor for me (I tried all but Speculoos)! Whether it's effective in increasing my supply, I'm not sure but it certainly hits the notes on taste!
Product Information
Welcome the relaxing calm of lavender into your life with these indulgent and innovative lactation treats. Our lavender and white choc cookies combine a gentle, floral flavour with the sweetness of chocolate for an uplifting snack, all while nourishing your body with all-natural ingredients.
Infused with powerful galactagogues to enhance your breast milk supply, you can truly cherish every moment – no stress, no worries. 

1 bottle contains 45-48 cookies (300g).

Consume 8-10 cookies per day to boost and maintain your breast milk supply.

What are Lactation Cookies?

Lactation Cookies are cookies that include certain ingredients known as galactagogues that are associated with increasing milk supply.
It is also packed full of essential vitamins and minerals to help nourish new mums. Generally, mums who are breastfeeding rely on Lactation Cookies to help with their breast milk supply. Other than increasing breastmilk supply, mummies can rely on lactation cookies to maintain their milk supply for their newborn.
What are Galactagogues?
Galactagogues are substances that promote lactation in humans and other animals. It may be synthetic, plant-derived, or endogenous. They are generally used to treat low milk supply.
We use only high quality and organic galactagogues in our Lactation Cookies:
Steel Cut Oats | Rolled Oats | Ground Flaxseed | Black & White Chia Seeds | Wheatgerm | Coconut Oil | Fennel Seed
Click here to learn more about each galactagogue and how it helps improve breastmilk supply.
Benefits of Cookiedealersg's Lactation Cookies
🍼 Increase breastmilk supply
🍼  Healthy snack to have on hand as mummies are always feeling hungry due to breastfeeding
🍼 Improve the quality of breastmilk. Do you desire thicker, fatty and creamy milk for your baby? 
Consumption Guide
For a boost: We recommend eating (8) to (10) cookies every morning, with a glass of milk or any other fluid to go along.

For maintenance: We recommend eating (6) cookies per day.
Please click here for the consumption & storage guide for your cookies.
Shipping & Returns
Please see our shipping & return policy here before ordering your cookies.


Allergens
Contains milk, nuts, wheat, gluten
Galactaogues
Rolled Oats, Steel Cut Oats, Black & White Chia Seeds, Flaxseed, Wheatgerm, Fennel Seed, Coconut Oil
Consumption Guide
Please click FAQ > Consumption Guide to learn more
Shipping & Returns
Please click FAQ > Shipping & Returns to learn more